Welkom bij het Glider Museum!
Dit museum laat u nader kennis maken met de zweefvliegtuigen en de moedige mensen die hebben deelgenomen aan Operatie Market Garden, die van 17 tot en met 25 september 1944 rond en in Arnhem werd uitgevoerd.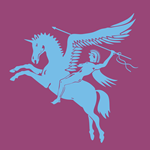 EINDELIJK ZIJN WE WEER OPEN!
FINALLY, WE'RE  OPEN AGAIN!

---
Openingsdagen / Opening dates
June: 26/27
July: 10/11 – 24/25
August: 28/29
September: 15-19 – 25/26
October: 30/31
---
BOEK NU UW RESERVERING!
BOOK YOUR RESERVATION NOW!

Welcome to the Glider Museum!
This museum introduces you to the gliders and the brave people who participated in Operation Market Garden, which was carried out around and in Arnhem from 17 to 25 September 1944.
.
Waar vindt u ons?
Het Glider Museum is gevestigd op Camping & Chaletpark 'Lindenhof'
Wolfhezerweg 111-113
6874 AD  WOLFHEZE
Nederland
Where to find us
The Glider Museum is located at the Camping & Chaletpark 'Lindenhof'
Wolfhezerweg 111-113
6874 AD  WOLFHEZE
the Netherlands